Individuals who support the manufacturing, sales, and distribution of cannabis or hemp products and otherwise meet the requirements of membership shall be "Individual Members."
Individual Members shall have weighted votes on membership matters as set forth herein but shall not be eligible for election to the Board of Directors.
Interested in a Business Level membership?
Individual Membership benefits shall include:
Featured on ATACH website and access to sponsorship opportunities

Access and representation to national MOU organizations

Involvement in policy action and initiatives to protect the industry

Innovation among the members in our industry

Networking, professional development, and business opportunities
Representation in developing and adopting industry standards

Policy briefings with industry experts

Industry advocacy/leadership training

Promotional discounts on industry products

Access to ACG Analytics membership newsletter

Opportunity to join sub-committees powered by ATACH
We accept all major credit cards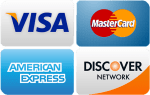 Interested in a Business Level membership?