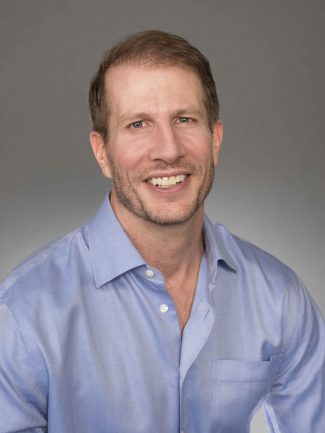 W. Scott Coors
Co-Owner, Triangle Bar & Restaurant
Scott Coors is currently the co-owner of The Triangle Bar and restaurant, one of Denver's newest GLBT nightclubs. Additionally he serves on the Board of Directors of SeroVita Holding Corp, an early innovator of cannabis products and formulations including the Keef brand of cannabis infused beverages, sodas and oils. Scott earned a BS in Industrial Engineering and BA in Psychology from Stanford University and an MBA from Daniels College of Business at the University of Denver, and spent over 20 years at Coors Brewing Company in a range of disciplines including brewing, packaging, logistics, quality control and assurance, and brand marketing on the Keystone and Coors Banquet brands.
After leaving Coors in 2006, he co-founded Werth Advanced Packaging Innovations to develop a high efficiency drive mechanism for can making, then joined forces with Omnitech International, a can line integrator then working with Coca Cola to develop a manufacturing system for its shaped aluminum bottle. When Omnitech's operations ceased in the financial crisis of 2009, Scott pursued what he saw as an obvious need in the craft sector for attractive, sustainable packaging, co-founding ALeco Container in 2011 with his business partner Evan Watkins to manufacture high recycle content, lightweight, digitally printed aluminum bottles for promotional use as well as for craft wine, spirits, and beer. Although its products were well received, they could unfortunately not be produced at an economically reasonable cost. ALeco ceased operations at the end of 2017 at which point Scott entered the bar and restaurant business. At this time he was also invited to join the board of Serovita Holdings, a former customer for ALeco aluminum bottles.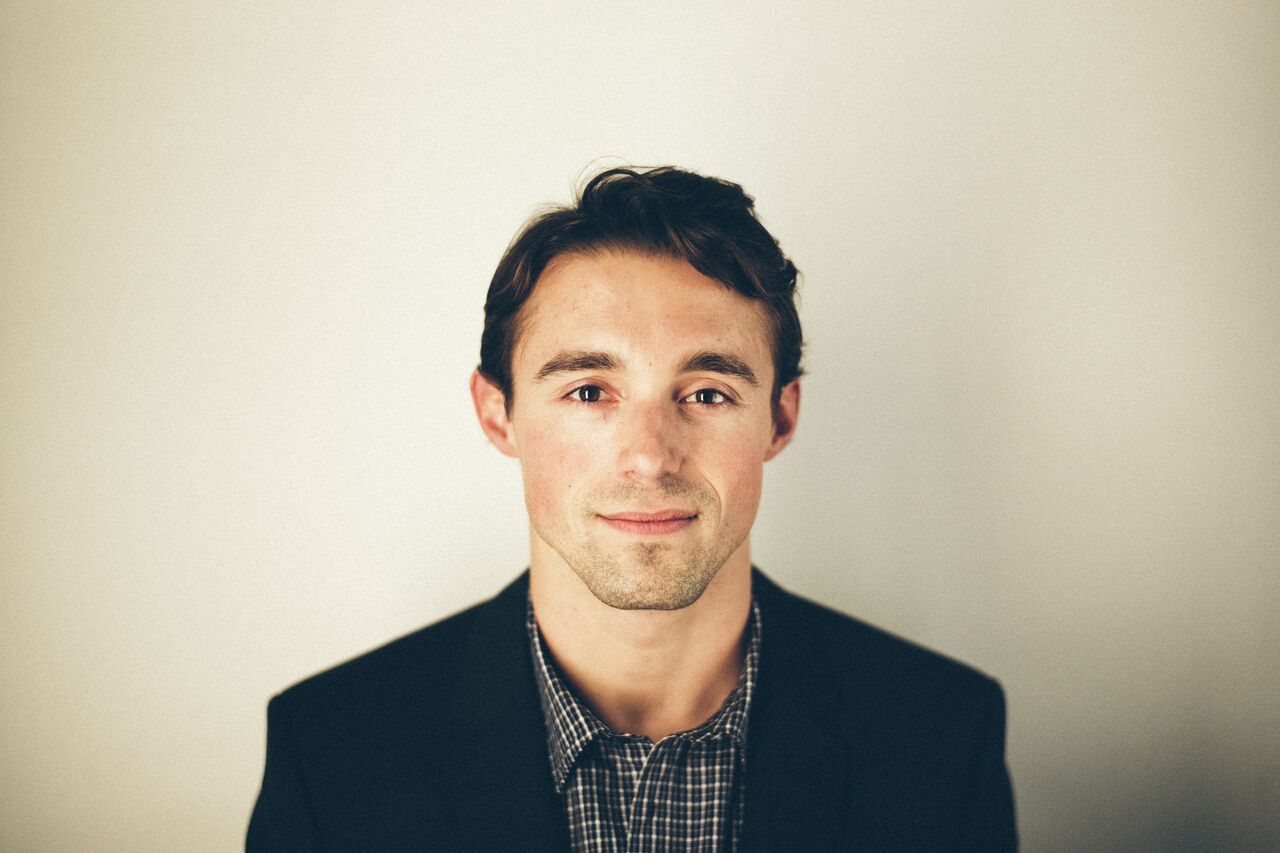 Adolphus A. Busch V
Adolphus A. Busch V earned a Bachelor of Science in Business Administration degree with concentrations in Corporate Finance and Investment Analysis from Colorado State University (CSU). After graduating in 2013, he immediately entered the legal cannabis space in Colorado.

Adolphus worked in several facets of the cannabis industry, including a Seed-to-Sale software company and a dispensary chain, before settling down with the cannabis infused beverage company, Keef Cola (now Keef Brands). He spent several years working for Keef Cola as a Sales Representative and eventually worked his way up to a Sales Manager position where he managed a small sales team in charge of the Colorado medical and recreational cannabis markets.

In November 2017, Adolphus was offered a position at Pure Greens in Salida, Colorado as Director of Brand and Product Development. At Pure Greens, he and one other individual managed the sales for the company and worked to develop new and exciting brands and products. In August 2018, Adolphus launched his Colorado brand, ABV Cannabis Company, through a licensing deal with Pure Greens. ABV Cannabis Company focuses on pre-rolled joint packs and vape products while taking an environmentally friendly approach through packaging, operations, and initiatives.

At the end of 2018, Adolphus began putting together a team in his home state of Missouri to apply for medical cannabis licenses. In January for 2020, Adolphus and his team were awarded three Infused Product Manufacturing (IPM) licenses under the dba Teal Labs (TEAL). Adolphus has been developing brands and products for the Missouri market since early 2020 and plans to launch in the state of Missouri with two separate manufacturing facilities in June 2021.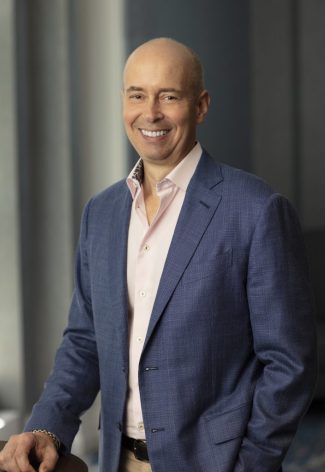 David Klein
CEO, Canopy Growth
David joined Canopy Growth in January 2020 after a long stint as Chief Financial Officer and a member of the Executive Management Committee at Constellation Brands. David joined Constellation in 2004 as Vice President of Business Development. He also held roles as CFO, Constellation Europe; SVP, Treasurer & Controller; and CFO, Beer Division. While CFO at Constellation, David was also responsible for corporate strategy and Constellation's venture organization.  As part of that work, David was instrumental in making the first major CPG investment in the Cannabis space with Constellation's 2017 investment in Canopy Growth.  He has served on Canopy's Board of Directors since November 2018.
David holds a Bachelor's Degree in Economics from State University of New York at Geneseo and an MBA from State University of New York at Buffalo.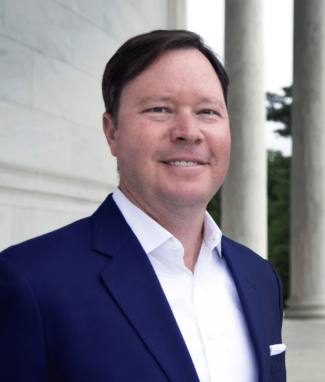 David Culver
VP of Global Government Relations, Canopy Growth
David is Canopy Growth's Vice President of Global Government Relations. Prior to assuming the global role within Canopy, David led our U.S. Government and Stakeholder Relations, bringing over 20 years of experience from Capitol Hill to the Canopy team. David is integral to Canopy's pursuit of ending prohibition and unleashing the full potential of cannabis globally. 
Before beginning his tenure with Canopy Growth, David spent 16 years as Vice President of Government Affairs for the Distilled Spirits Council of the United States (DISCUS) and has worked on a number of campaigns for Senators Robert C. Byrd, Tom Daschle, J. Robert Kerrey, and Ben Nelson.
David is also the host of Canopy Growth's podcast, Under The Canopy, where he pulls back the curtains to give our audience an insider's view as we march towards federal permissibility in the United States and takes on captivating current events from around the world.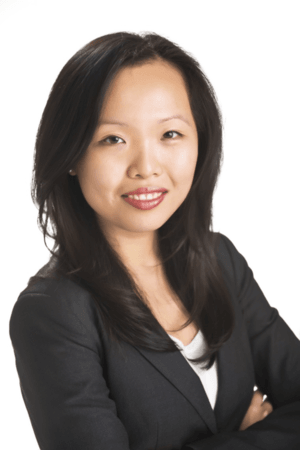 Christy Zhou
VP, Legal & Regulatory Affairs, Organigram
Christy Zhou joined the cannabis industry as in-house counsel to one of Canada's first federally licensed producers in 2014 and, since then, has seen the transformation of Canada's cannabis framework from a limited medical-only regime to the complex and expansive system it is today. During this time, she worked closely with business and regulators to shape and respond to regulatory changes within Canada, and to forge paths to emerging international markets. This immersive experience has provided her with deep insight into the commercial conditions and regulatory requirements of cannabis markets around the world.
Prior to joining the cannabis industry, Ms. Zhou previously practiced health regulatory law in Toronto.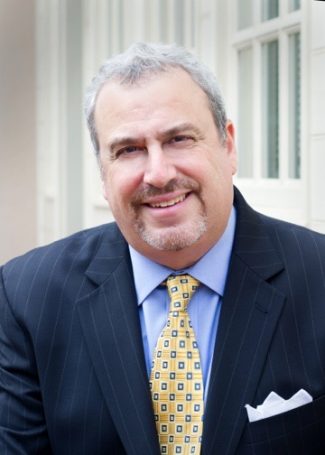 Gary S. Kaminsky, Esq.
Chief Regulatory & Compliance Officer, Ayr Wellness
Gary has over 30 years of experience in the regulatory/compliance industry developing and implementing regulatory enterprise risk management infrastructure for asset management companies, broker-dealers and companies investing and operating in the cannabis industry. At Ayr, Gary oversees its nationwide state cannabis regulatory compliance system and advises the company on legal compliance issues.
Gary's distinguished career began as a senior attorney with the Enforcement Division of the U.S. SEC in Washington. Gary was also co-founder, COO, CCO and General Counsel for two alternative investment fund companies and CCO and Counsel for SIG, a leading proprietary trading firm, preceded by a position as a securities and regulatory attorney with Dechert, LLP.
Gary received a BA from the University of North Carolina at Chapel Hill, and his Juris Doctor from the State University of New York at Buffalo.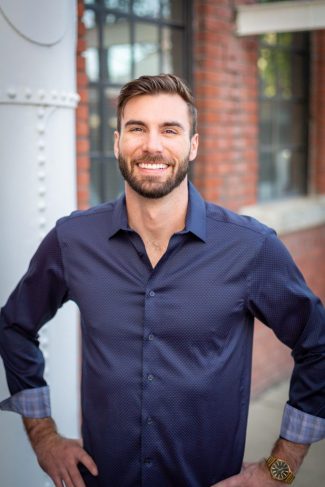 Josh Lizotte
CEO, Rebel Coast
Josh is Co-Founder & Chief Executive Officer of Rebel Coast. After founding the company in 2017, he successfully developed and launched the world's first dealcoholized cannabis-infused wine to the California market in 2018. Prior to Rebel Coast, Josh worked at KPMG as a management consultant helping public sector clients with complex financial and operational issues.
In 2010, Josh began researching California's burgeoning medical cannabis industry and uncovered many issues throughout the supply chain. This was the beginning of his career in cannabis and started consulting cannabis operators on regulatory compliance and business process reengineering projects.
With a decade of experience across the finance and cannabis sectors, Josh has developed an expertise in both fields that he leverages in his current role at Rebel Coast. He holds a B.S. in Accounting from California State University, Chico.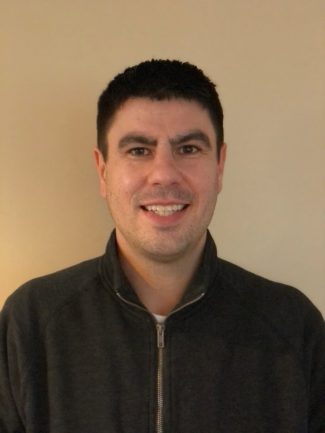 Koji Pupo
VP of Business Development, Columbia Distributing
Koji is the Vice President of Business Development at Columbia Distributing which is the 3rd largest beverage distributor in the country. Before leading the Business Development team for Columbia, Koji stood up and the Wine and Spirits Division for Columbia Distributing and helped establish Columbia as one of the largest Total Beverage Alcohol distributors in the country. Prior to Columbia Distributing, Koji worked for national suppliers in the alcohol space such as Boston Beer Company and Constellation Brands focusing his efforts against National Account partners.
Columbia Distributing operates in Washington, Oregon, and California and sells a wide range of beverage products from wine, spirits, NA, CBD, cider, chips, and beer. Headquartered in Portland, Oregon, we have distributed some of the best-known brands in the beverage business since 1935.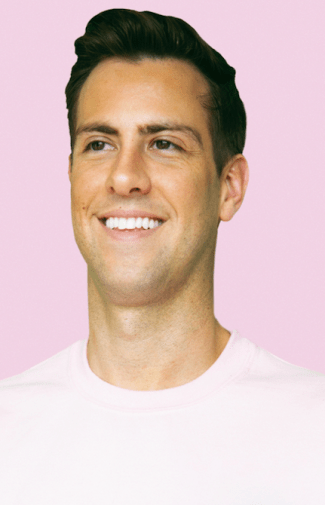 Jake Bullock
CEO, Cann
Jake is currently the Co-Founder & CEO of Cann, the cannabis-infused social beverage company based in California, which develops a range of micro-dosed beverages with simple, all- natural ingredients that provide an alternative to alcohol.
Prior to Cann, Jake was an associate at Bain Capital's North American Private Equity fund evaluating potential investment opportunities across a variety of industries with a specific focus in the consumer space.
Prior to joining Bain Capital, Jake worked at Bain & Company in the San Francisco office on strategy and due diligence projects across industries, including technology, healthcare, private equity, and hedge funds. Prior to that, he worked as an investment banking analyst at Allen & Company in New York providing M&A advisory services to companies in a variety of industries.
Jake graduated summa cum laude from Duke University with a B.S. in Economics and Political Science and received his M.B.A. from Stanford University.
Jake is passionate about the potential for cannabis products to replace abuse of alcohol and Rx drugs and has made a number of cannabis venture investments.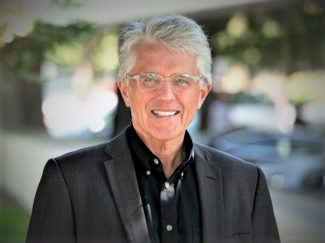 Jim Hourigan
Chief Executive Officer, CannaCraft Inc.
Jim Hourigan is the Chief Executive Officer at CannaCraft, the leading cannabis company in California.
Jim has served in executive positions with a series of ecommerce, consumer and medical device companies including BuildDirect, A. H. Robins, Medline, London International and A.C. Nielsen.
Jim's educational credentials include an MBA from the University of Dallas, a Bachelor's degree in Business from the State University of New York, and certification through executive education programs at INSEAD University in Paris and Ashridge Business School in London.
Jim served as a Director on the Board for the United Way of the Wine Country
United Way of the Wine Country has been dedicated to improving lives locally for 50 years.
Jim served as the past Chairman of the Board for Kids Up Front Canada
A charitable organization with offices in Vancouver, Calgary, Edmonton, Toronto, Ottawa and Halifax.
Jim served as a Director on the Better Business Bureau board for 2 years
The BBB has stood for trust in the marketplace for over 100 years.
Jim served on the FedEx Advisory Board for 3 years
Advising on supply chain networks, digital strategies, operations research and business opportunities.
Charles "Chuck" Smith
CEO, Bellrock Brands
Charles "Chuck" Smith is the Chief Executive Officer of BellRock Brands, a brand and IP focused CPG multi-state operator that possesses one of the industry's broadest branded product portfolios. BellRock's portfolio consists of two iconic cannabis brands with deep history, Mary's Brands and Dixie, as well as two growing, California-based brands, Rebel Coast and Défoncé. 
Prior to his role as CEO of BellRock, Chuck was President and Chief Executive Officer of Dixie Brands, as well as Therabis, and Aceso Wellness, two industry-leading hemp supplement brands. As one of two original founders of the company, Mr. Smith helped Dixie grow from a "garage operation" to a 27,000 square foot state-of-the-art, vertically integrated manufacturing facility that was the first-of-its-kind for the marijuana industry. Since 2010, Dixie Brands grew its portfolio to over 100 product offerings, opened 5 new states of operation in addition to Colorado, built significant and lasting distribution partnerships and developed strong platforms for execution in manufacturing, marketing and sales.
As a pioneer of the industry, Mr. Smith has served on numerous industry associations and policy-minded organizations. He is a Founding Board Member of the Cannabis Trade Federation, a Founding Board Member of the US Cannabis Council, a Founding Board Member of the New Federalism Fund and is currently Board President of Colorado Leads, a coalition of Colorado cannabis business leaders, as well as a Founding Member of the ATACH Cannabis Beverage Council.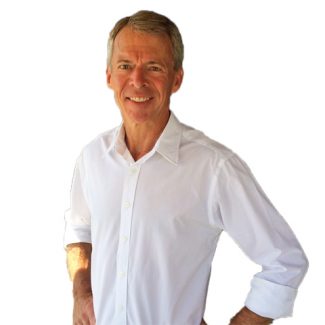 Andy Brassington
President, Evergreen Herbal
With over 32 years of hands-on experience with business ownership and operations, finance, and legal, Andy's diverse professional background is a valuable resource for WACA. As the cannabis industry tackles a wide range of legislative and regulatory issues at the national and state levels, Andy brings a seasoned perspective on the complexities of the nascent industry that will help shape and strengthen WACA initiatives.
Andy's business and entrepreneurial achievements represent success in traditional industries, trade associations and today, in cannabis. Andy is President of Evergreen Herbal, which has been twice recognized as one of the 100 Fastest Growing Private Companies by the Puget Sound Business Journal. Founded in 2013, Evergreen Herbal is Washington's leader in cannabis infused beverages and edibles.
In 2007, he founded a wine bottle company that was twice named to the 100 Fastest Growing Private Companies by the PSBJ in 2011 & 2012 and the INC 5000 Fastest Growing Private Companies List in 2012. Acknowledged for his business acumen and leadership, he is a three-time Governor-appointed delegate to trade missions to China (twice) and Mexico.
Throughout his career, he has served on several trade associations in the perishable food , export and agri-business industries, and economic development. A Washington licensed attorney since 1988, he also served 12 years on the Law Clerk Board of the Washington State Bar Association, including as Chair.
Andy's personal interests are as wide-ranging as his businesses. He enjoys travel, ski racing, rowing crew, trail running, and spending time with his wife, two daughters, son in law and grandson.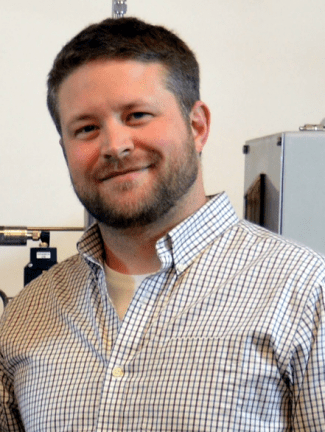 Erik Knutson
CEO, CanCore Concepts
Erik Knutson is the President, Chief Executive Officer and a director of CanCore Concepts and a Director of the SeroVita Holding Corp, a holding company that develops medical cannabis to provide relief from those experiencing chronic medical maladies. Prior to founding this venture, Knutson served in leadership positions within several companies including Isolate Extraction Systems LLC and Superum, Inc. Erik is known industry wide for the brands he has created including Keef Cola ­ the most iconic beverage line in the cannabis industry.
In 2013, Mr. Knutson also co­founded Denver Packaging Company, which is a licensed Colorado Medical and Adult­Retail Cannabis Manufacturing company. In 2014 DPAC was recognized as one of the first manufacturing facilities in the City of Denver to pass all Health and Safety inspections with zero critical fails and continues to operate as one of the state's most compliant facilities. Knutson graduated from the University of Colorado Denver with a degree in Business Administration and Management.